Walmart Auto Center – Walmart Auto Care Center Service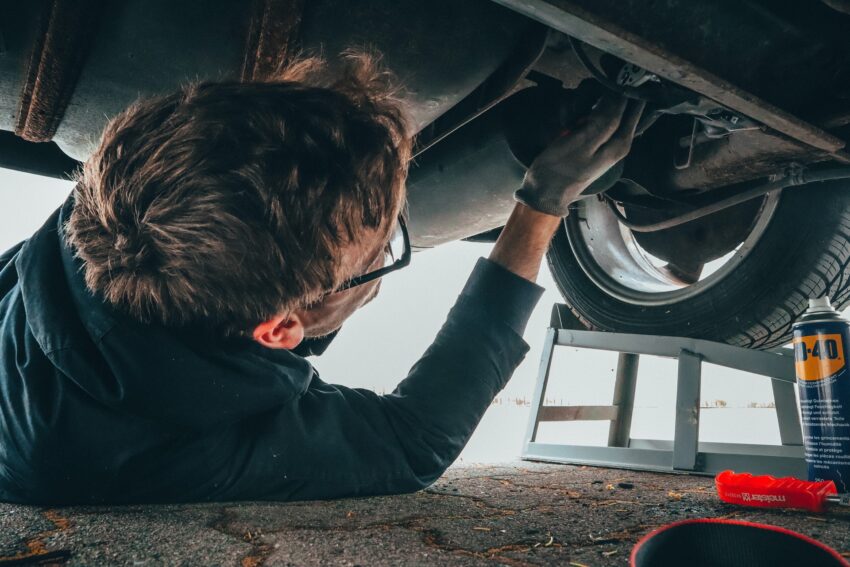 Walmart Auto Center is a part of Walmart stores that makes many people curious. It is widely known now that the global retail company always has something weird and unique to it. This time, it is the Walmart Auto Center.
The auto department of Walmart offers various services for customers at affordable prices. Furthermore, Walmart the top retailer brand, also offers auto insurance, buyer's guides, automobile accessories, and more. While you can argue that you can just go to other car shops, the auto department of Walmart does feel unique and special.
For some people, paying for services at the Walmart Auto Center is a chance to save up money. Not to mention that they can also visit Walmart itself and shop for various items. You will never know what you can find while waiting for your car. Even though you are not buying anything, browsing for items at Walmart is still more fun than waiting.
Walmart Auto Center's services
Battery Services
And More
Tire Services
Valve Stem Installation
Oil and Lube Services
Headlight Services
Fuel System Services
Engine Air Filter Replacement
Miniature Bulb Installation
Cabin Air Filter Replacement
Windshield Wiper Replacement
And below are the prices that you can expect from the auto center.
Headlight Restoration (Per Vehicle) $29.88
Fuel System Service $20.00
Miniature Bulb Installation (Per Bulb) $5.00
Feature Wiper Blade & Installation (Per Blade) $6.00
Fuel System Service with Standard Oil Change $40.00
Fuel System Service with High Mileage Oil Change $50.00
Engine Air Filter Installation (except vans) FREE
Cabin Air Filter Installation $10.00
Chassis Lubrication $4.50
Battery Non-Corrosion Treatment $3.50
Headlight Installation (Per Headlight) $7.50
Battery Installation (Non-Walmart purchased) $10.00
Battery Installation FREE
Valve Stem Installation $3.00
Tire Rotation $2.50
Battery Terminal End Replacement $5.00
Lug Nut Replacement $2.00
(tubeless) $10.00
(carry-in) $5.00
Flat Tire Repair
Tire Mounting
Reset Tire Pressure Monitoring Sensors
(specialty tires) $5.00
Basic Tire Installation Package $12.00
Lifetime Balance/Rotation $9.00
Value Tire Installation Package including Road Hazard Protection $22.00
Standard Oil Change $29.88
Power & Performance $49.88
High Mileage Oil Change $39.88
Pit Crew Oil Change $19.88
Walmart Auto services
These services are classified into various categories, such as body tools, auto detailing, car accessories, tires, and batteries, among other equipment. You can also book services such as automobile insurance, thread wear warranties, and oil filter guides.
For the tire line, you can get a complete package that is also varied. Let's start with the basic package first, which includes stems, re-torque, stems valve, and tire mounting.
Walmart Auto Center for tire services
These services are related to anything that involves your tires and wheels. Tire purchase and installation or rotation to flat tire repair are also included. The mechanics will take care of everything to ensure that your tires function normally on the road.
I heard a lot of people saying that Walmart is one of the best locations to find deals on tires. So the next time you're shopping around, make sure you check out the nearest Walmart Auto Center. They often give out special deals for customers from time to time.
Walmart Auto Center oil change and lube services
If you are in need of complete fuel system maintenance or a simple oil change, the Walmart Auto Center can take care of that as well. In addition to that, installation of cabin air filters and restoration of headlights are also offered. Furthermore, Walmart also has certified technicians to do lubrication of the chassis and bulb installation.
Walmart Auto Center for battery services
The battery services are some of the most popular services on Walmart Auto Center. The speed of the battery installation services is amazing. You can also buy the component somewhere else and get them installed at Walmart.
Walmart Auto Center oil change and lube services
Walmart offers all kinds of other services like lube services, standard oil changes, and fuel system maintenance. These services are often underestimated but finding a place that offers these services at affordable prices and reliably enough is not exactly common. Furthermore, you can also ask for cabin air filter installation and restoration of headlights as well.
Walmart Auto Center for additional services
As mentioned above, you can also get additional services from Walmart. Services like the complete fuel system maintenance, cabin air filter installation, restoration of headlights, mini bulb installation, engine lubrication, and many more.
For the installation of an engine air filter, Walmart offers a thorough cabin air filter installation and even a complete restoration and/or installation of headlights. Additionally, I have heard many great things about their trained technicians who are specialized in mini bulb installation and engine lubrication.
The history of Walmart Auto Center
Walmart was established in 1962 by Sam Walton, and ever since, the business has been growing massively until it became the Walmart that we know today. So far, Walmart has about 1200 stores and over 200,000 employees. Outside of the US, Walmart is operating under different names, and in total, it has more than 11,000 stores and 55 different names. You can find Walmart in 27 different countries across the globe.
It is not a secret that Walmart is always trying to expand its business. That's why we keep seeing new departments, items, or services being offered by Walmart. So it's not surprising that Walmart Auto Center exists.
Walmart is especially huge now throughout America. There are many other smaller brands that fall under Walmart's Walmart label, and I am sure you have heard of some of them. The number of people they serve every week is stunning, more than 240 million people. The number of employees alone has reached more than two million.
Walmart is truly the biggest supermarket in the world that offers various items and services, from clothes to electronics, from footwear to furniture. In the USA alone, Walmart has more than 2500 service centers, and more of them are super huge. The giant franchise supermarket chain gave all these 2500 locations an upgrade a few years ago. This is why we have the automobile sector from Walmart.
Walmart Auto Center

The Walmart Auto Center offers services related to car accessories, auto detailing, body tools, batteries, tires, and many other car equipments. If you ever need automobile insurance, oil filter guides, thread wear warranties, and many other similar offers, you can visit Walmart Auto Center to get them.
Another thing that we can take advantage of is the affordable prices that Walmart Auto Center offers. There are multiple packages, such as the basic package. This package includes stems, tire mounting, re-torque, and valves. They also offer Lifetime balance and rotation, flat tire repair, and more.
How to get the services on Walmart Auto Center
There are various methods to reserve car service with Walmart. The easiest way would be to come to the place and ask if you can get an appointment. However, nowadays, it would be much better to call them first and see if it is possible to make an appointment. In fact, it is the best way to do that after the pandemic.
Walmart Auto Center offers
Here are the typical services that you can find in Walmart Auto Center:
Fuel System Services
Headlight Services
Miniature Bulb Installation
Cabin Air Filter Replacement
Valve Stem Installation
Battery Services
Tire Services
Windshield Wiper Replacement
Oil and Lube Services
Engine Air Filter Replacement
And More
When can you visit the Walmart Auto Center?
You can visit the Walmart Auto Center every day, starting from 9 AM until 9 PM. On Saturday, the auto center only opens until 7 PM, and on Sunday, it opens from 10 AM until 6 PM. As you can see, Walmart Auto Center is open every day, and only the hours change depending on the day of the week. You can be sure that the place is open as long as you are not too early or too late.
FAQ about Walmart Auto Center
Does Walmart install car batteries for free? Yes, they will install it for free of charge, but only if you buy the battery from the store. If not, they will charge you $10.
Does Walmart check tire pressure for free? Yes, but they charge for some vehicles. For more details on that, please contact the nearest Walmart.
How much do you have to pay for tire mount and balance service? The cost for this service starts at $14 per tire. This includes the Lifetime Balance and Rotation package. You can get your tires balanced every 7,500 miles free of charge.
Does Walmart check my battery for free? Yes, you can ask for battery tests and installations free of charge, but only if you buy the batteries from Walmart. If you want to recycle your old batteries, you can also do that here for free, regardless of where you bought them from.
Conclusion
Walmart Auto Center is a great place for anyone who wants to get their cars checked or repaired. The affordable prices that they offer are amazing for Walmart regulars. You can browse for some items while waiting for your car to be finished as well.