What Should You Look For When Buying New House Windows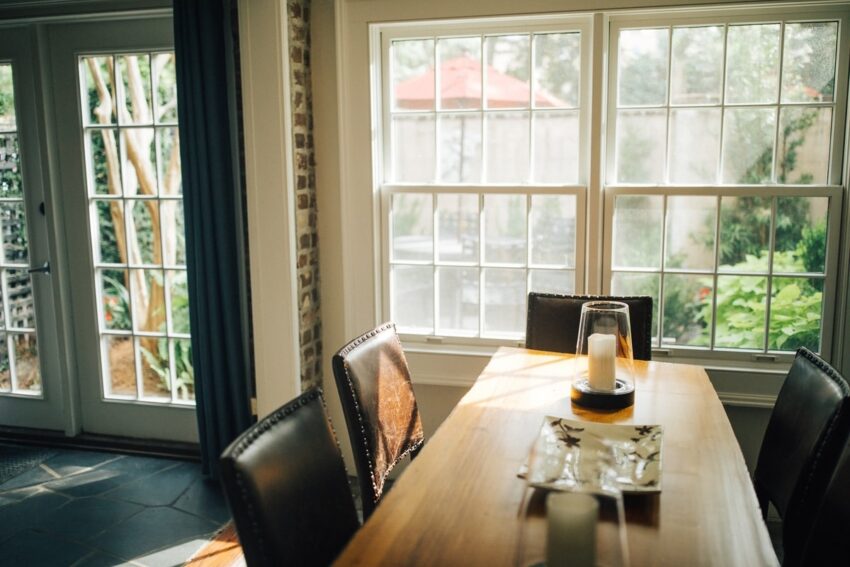 The time has come to buy new windows to replace the old ones. Part of the windows-buying guide means figuring out what sort of features to look for. The windows and doors industry has grown massively over the past few decades. Nowadays, we can buy cost-effective windows that not only make our homes more energy-efficient but increase the overall value of our homes.
But there are plenty of things to look out for when doing that. And we will talk about exactly that in this article. So with all that said, here is what you should be looking for when buying new house windows.
Framing Materials To Choose
First things first, we have to look at the frame material There are plenty of options to choose from, of which most common ones include wood, fiberglass, vinyl, and aluminum. All of these have different properties. From the overall look and feel down to insulation qualities and durability, figuring out which one works best for you will save you plenty of headaches.
Luckily for you, we've done our research and will explain exactly what you get with each framing material.
Wood
If insulation is important to you, look no further than wooden window frames. Wood is a classic and timeless framing material that will never be out of style. Not only does wood offer a natural look, but it is the material that most homeowners prefer. Another reason why many prefer wood is that it provides the most value to your home. If you choose to sell your house in the future or look to get new windows for that exact purpose, then wood is the definite best value for money option. With wooden frames, you get several decades' worth of quality and durability.
Fiberglass
The second option to go for is fiberglass. Fiberglass is a relatively new option, but one that certainly pays off. The material is very strong, which makes it perfect for window frames. Not only that, but fiberglass offers a very different look than other materials. But an even better reason why fiberglass is such a good option is that it can look like other materials, but still preserve many of the strengths of fiberglass. Not only is fiberglass water-resistant, but it also offers excellent insulation.
Vinyl
Vinyl is sleek and stylish. It is the preferred choice for many homeowners that prioritize looks. That doesn't mean vinyl won't get the job done. Quite the opposite, vinyl is the best insulating material. So if you're looking at style and functionality, look no further than vinyl.
Aluminum
And the last material is aluminum. Aluminum frames have been out of date for quite some time now. The material was once just as popular as wood, but not anymore. Vinyl and fiberglass are arguably much better options, so you should avoid buying aluminum frames.
Style To Choose
There is plenty to talk about style. But we'll sum it up in a few short sentences. Style should never be neglected as different styles offer varying degrees of natural light and ventilation. Your options in terms of the style include single-hung, double-hung, sliding windows, casement windows, awning windows, hoppers, and many more. This is a particularly big section but not that important as most homeowners tend to focus on only a couple of options.
Energy Efficiency – A Must
One thing that you absolutely must focus your attention on is energy efficiency. This is a factor that you must be on the lookout for as the right windows can cut costs by a lot. Energy efficiency is something that the windows and doors industry focuses on just as much as we do when shopping.
What you get with energy-efficient windows is all-year-round protection. By preserving the hot air during the winter months and the cold air during the summer months, you'll be paying less for heating and air conditioning. Make no mistake about it, this is a very important factor and one you must focus your attention on.
Ease Of Use
And the last factor, and one that not many think of when buying new windows, is making sure that they are easy to use. Your new windows should open and close very easily. You shouldn't have difficulties performing these two operations, and the windows shouldn't be difficult to open and close after years of use. We are all aware that the opening and closing mechanism of brand new windows can get damaged if we are performing these two actions very aggressively. But this is where durability comes into play.
If you want to get the best unit for your money, make sure that you buy a window that is best equipped to resist these effects as well as extreme changes in seasonal temperatures.
Finishing Thoughts
When it comes to buying new windows for your home, you should invest plenty of time in research. Luckily for you, we've laid down the basics that will make window-shopping that much easier. We hope that this article will serve you well when the time to buy new house windows comes.